Raven Run Nature Sanctuary in southern Fayette County, Kentucky, provided early and lasting influence on my photography. In contrast to a nagging desire to "get out of here", Raven Run was a place that cooled me out, slowed me down, and caused me to get down on my knees.
Not to pray, but to look at the tiny things growing out of the dirt. My citified disconnect from the natural world was somehow rendered irrelevant as I studied wildflowers through the macro lens on those wooded, mid-April trails. This large, round Earth became something to behold, something to cherish. A lot of belly flop photographs were made in those days.
Today, an ongoing and routinely disturbing internal thrum drives my image making. I can't seem to get away from this attempt to give voice to a planet we have forgotten how to care for. Seeking some form of redemption, I delve ever deeper into the emotional crafting of a fine photographic print, Yet, creating simple images of land, water and sky seems like such small potatoes compared to what really needs to be done.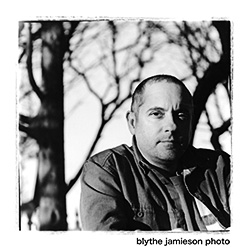 Still, there are those rare moments when it all falls away, when time and space dissolve into the sea of nothingness from which they came, and brief contact is made with the Infinite. These miracles happen quietly, quickly, without warning or even reason. Hunched over the tripod, at the edge of some remote and wild place, a shaft of light moves, a shutter fires, a moment of time is borrowed in an instant of salvation.